Hydroderm BodyShape Review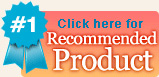 Cellulite on the buttocks, hips and thighs can be a constant source of embarrassment for women. Products like Hydroderm BodyShape promises to not only reduce cellulite in these common problem areas; it can also contour the body and get rid of stored fat, even on the abdomen.
The manufacturer states that a high energy exercise program should be employed with the continued use of Hydroderm's BodyShape. The company also indicates that the reason for this is because Hydroderm BodyShape breaks down fat over time and that exercise increases circulation aiding the body in carrying this "liquefied fat" away.
In other words, exercise makes Hydroderm BodyShape more effective and can get rid of cellulite faster.
Hydroderm BodyShape Ingredients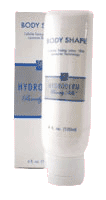 Unlike many of the other products reviewed, Hydroderm's BodyShape's ingredients list is hard to find. Intensive research finally secured this list that boasted ingredients like Organic Kukui Nut Oil, Organic Caffeine, and Organic Lecithin (Liposomes). These ingredients are well known to promote the removal of cellulite.
Other inactive ingredients include:
Water, Potassium Sorbate, Peg 8 Stearate, Cetyl Alcohol, Stearic Acid, Polysorbate 60, Decamethyltetrasiloxane, Silicone Resin Simethicone, Green Tea Extract, Carbomer, Triethanolamine, Silicone Glycol Copolymer, Propylene Glycol, Sodium Chloride, Tocopheryl Acetate Dl-a, Disodium EDTA, Glycolic Acid, Fragrance Tropical, Propylparaben, Methyparagben.
Does Hydroderm BodyShape Work?
The reviews are mixed-some people think that Hydroderm is a miracle in a tube while others feel a bit gipped. Like any product, it may work great for some and not so great for others. What we did find is that there appeared to be more people who felt a bit disenchanted with Hydroderm BodyShape than not. This may be indicative that BodyShape is largely ineffective, but the jury is still out.
Hydroderm BodyShape: Our Evaluation
Hydroderm claims a patented Liposome delivery system that gets the main ingredients beneath the upper dermal layers to the fat cells below. It also lacks Aminophylline, an asthma medication that has been known to promote weight loss but has some ill after effects.
One word of caution. A thirty day supply costs around $100 dollars, and Most sites that sell BodyShape offer a free trial that is really a way to enroll you up for a membership. Once signed up, your credit card will be automatically debited to pay a monthly fee for a tube of the stuff. Be careful before signing up for any free trials and weigh all pros and cons before ordering expensive creams like Hydroderm BodyShape.