Nivea Goodbye Cellulite Review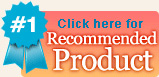 Nivea is an over the counter cellulite cream made by a well recognized brand. The Nivea research team has devised a gel-cream that is supposedly effective in the fight against cellulite.
Moderately priced, this cream is topically applied and is claimed to eradicate cellulite. Nivea laboratories also state that Nivea's Goodbye cellulite can make the skin soft to the touch yet visibly firmer in about two weeks. In a month's time, cellulite is supposed to be dramatically reduced.
The ingredients in Nivea's Goodbye cellulite also comes in cellulite patches and are said to be even more effective. Nivea's cream is fairly easy to locate and can be found in most major drugs store chains.
Nivea Goodbye Cellulite Ingredients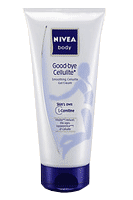 Nivea utilizes a compound called L-Carnitine in its fight against cellulite. This particular substance is naturally found in skin and supports the break down of stored fat. This process is what helps cellulite disappear since cellulite is little more than fat deposits that are trapped just beneath the skin's surface.
Other ingredients include:
Water, Alcohol Denat., Cyclomethicone, Glycerin, Methylpropional, Carnitine, Chondrus Crispus (Carrageenan), Acrylates C10 30 Alkyl Acrylate Crosspolymer, Carbomer, Sodium Polyacrylate, Dimethiconol, Sodium Hydroxide, Fragrance, Phenoxyethanol, Sodium Sulfate, FD&C Blue 1
Does Nivea Goodbye Cellulite Work?
All that glitters is not gold, and that is especially true for Nivea's Goodbye Cellulite. None of the ingredients listed, aside for L-Carnitine, appears to be targeted for cellulite reduction; in fact, most have no effect on cellulite whatsoever.
Online searches appear to indicate that most consumers are unhappy with the product's performance. Some even indicated that several months passed without any true reduction in the appearance of their cellulite.
Nivea Goodbye Cellulite: Our Evaluation
Although this product costs a little under $15.00 dollars, every penny counts in today's world and it doesn't make sense to toss good money after bad.
Nivea is a good skin care product company but it appears as if that cellulite creams is not the company's forte. No harm no foul, but if cellulite eradication is your goal, there are ton of moderately priced products full of ingredients that are well known to reduce fat and remove cellulite!
Do your homework and research substances that have been proven to diminish the appearance of cellulite. Locating cellulite products with those ingredients in them will guarantee a better result than can be found with Nivea's Goodbye cellulite.