Ionithermie Spa Treatments: Will they Cure Your Cellulite Problems?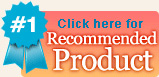 No woman wants to look in the mirror and see ugly cellulite dimples all over her problem areas. But getting rid of those unsightly dimples can be expensive. There are many different beauty salons all over the world that promise women a unique cellulite treatment method for ridding their skin of that cottage cheese appearance. But how many of these actually work?
One popular treatment method that is making rounds throughout beauty salons worldwide is called Ionithermie. a French scientist developed this method about three decades ago. it's actually kind of a funny story; originally, the treatment method he was experimenting with was meant to cure people who suffered from painful arthritis attacks. However, through some hilarious mix-up, scientists discovered that it was equally good - if not better - at helping women reduce their visible cellulite.
Before you go running off to your local salon demanding a Ionithermie treatment, you should learn the facts. That's what we did - and our in-depth investigation into this revolutionary new cellulite treatment method will either help you reduce your cellulite woes, or help you save a substantial chunk of change.
What Are Ionithermie's Ingredients?
There are three simple "ingredients" in an Ionithermie treatment. Those are: a seaweed wrap, a clay body mask (which goes directly on top of the seaweed wrap), and electrodes (which are placed on top of the clay and the seaweed). The seaweed wrap and the clay mask contain nutrients that are not only good for the skin, but will help flush away subcutaneous toxins and revitalize damaged skin. The electrodes will force your muscles to twitch and contract, providing the mechanical stimulation that your body needs in order to flush away toxins and excess fluid, All while firming and toning your skin.
But before you get that far, you will have to go through a consultation with a beauty expert from your spa. Your beauty consultant will ask you to strip down to your underwear so that she can take accurate measurements both before and after your treatment. This helps you see your results. After that, you get to lie on the table for anywhere between 30 to 60 minutes while the seaweed, the clay, and the electrodes do all of the work. You may even get the option to listen to relaxing music and/or incorporate aromatherapy into your treatment.
What Results Can You Expect From Ionithermie?
The popular claim made by Ionithermie specialists is that any woman can lose a total of 8 inches (or 20 centimeters) from the overall diameter of her collective problem areas. But according to customer reviews, many women experienced mixed results. some women who underwent a Ionithermie treatment were very satisfied with their results, and said as much in online customer reviews.
Others claim that it was a waste of money, that they didn't see any results, and that they had buyer's remorse. Some customers who were unhappy with their experience saw minimal results, but were underwhelmed with the total amount of cellulite reduction. Lastly, many customers, regardless of how happy they were with their treatment, felt like their beauty consultants were pushy as far as trying to up-sell the treatments and additional beauty products. Luckily, most of the customers who are unhappy with these sales tactics, especially the expensive $500 at-home treatment kits, didn't have much trouble getting a refund from the company.
Our Final Conclusion for Ionithermie Spa Treatments
So, we'll the Ionithermie treatment work for you? In all honesty, that is very hard to say. For starters, you need to have some disposable income in order to afford these fancy salon treatments. Each single treatment can cost as much as $150 per visit, and most of the time, one treatment won't be enough to completely smooth away your cellulite. You must also invest time to go to the salon, get covered in seaweed and clay, and spend up to an hour lying on a table doing absolutely nothing. For some women, this could be a blissful reprieve from their hectic lives; albeit an expensive one. For other women, Investing large amounts of both time and money into their cellulite removal could add more stress to their lives than it would relieve.
Although Salon treatments are a tempting solution for your cellulite problems, there are other ways to make your skin smooth, supple, and cellulite-free. We would suggest you start with an affordable and effective anti-cellulite cream. it's easy to find a high-quality formula online - and we can help you do it.