Spa Treatments to get rid of Cellulite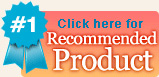 Spa therapy is an indulgence that many of us may not be able to afford often; however, for women who desire to get rid of cellulite, a spa can be a wonderful resource.
Many modern day spas offer a variety of treatments that can aid in the fight against cellulite. That said, some spa treatments produce only temporary results and can be quite expensive.
Below are a few of the top treatments offered at spas to get rid of cellulite.
Massage and Endermologie
The most popular resort treatment for cellulite is massage accompanied by endermologie. This technique combines deep tissue manipulation with a mechanized tool that comes attached with rollers and a device to regulate suction.
The process can be pleasurable and is non invasive. Initial costs start at $90-$125 dollars depending on the spa, but it can take several treatments (10-12) to see noticeable improvements, bringing the total cost north of $1,000.
This can end up being pretty expensive and since the results are not long lasting, it may end up being something that is fun to do, but won't get rid of cellulite permanently.
Algae Cellulite Massage
Algae cellulite treatments are a wonderful and relaxing way to effect cellulite removal. Using a specialized concoction that includes red algae and clay, a masseuse will kneed the requisite areas to get rid of the unsightly skin lumps. The red algae increases blood circulation to reduce cellulite. Repeated treatments will decrease the appearance of cellulite over time.
Depending on the spa you can spend $75-$150 per therapy session. Any results with this form of massage are temporary.
Manual Lymph Drainage
Also called MLD, this form of massage is said to stimulate the lymphatic system, which is important if you wish to eradicate cellulite. The lymphatic system is what routinely purifies and cleanses the body of toxins. When this system is compromised, things like acne and cellulite can develop.
As far as spa treatments go, it is the least expensive at $50-$100 each session, however, like the other techniques, Manual Lymph Drainage has to be kept up or all gains are eventually lost. Manual Lymph Drainage does not specifically target cellulite.
Alternatives to Spa Treatments for Cellulite
There are however, alternatives to costly medical procedures and spa treatments. Although clinics have a vested interest in saying it is impossible, many cellulite creams on the market can get rid of cellulite.
By doing your homework, you may be able to locate a cellulite reduction cream that effectively gets rid of your cellulite for good without breaking the bank! Read the review of our top rated cellulite cream.