Inneov Review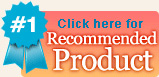 Most women (and a growing number of men) are currently suffering from cellulite problems on their hips, thighs, stomach, and buttocks. But what if getting rid of those unsightly skin blemishes were as easy as taking a pill? Talk about the convenience of modern science!
Inneov, a European skin care company, believes that they have concocted that very pill. Through nutritional supplementation, Inneov promises customers in Brazil, Spain, Portugal, and Italy that they can have perfect, smooth, cellulite-free skin.
But how effective is Inneov's anti-cellulite supplement? Can getting rid of those pesky skin dimples really be as easy as swallowing a pill? Our cellulite experts wanted to find the answers to these questions, and more. For the full story, read our in-depth review here.
Ingredients in Inneov
The ingredients you'll find in each capsule of the Inneov anti-cellulite formula include calcium, maritime pine bark, green tea extract, and marine glucosamine. However, in none of the product descriptions our experts found did they describe in detail exactly how each product helps win the war against cellulite. What we do know is that glucosamine is often taken to improve the health and elasticity of your connective tissue, which includes your skin. Green tea and calcium have their own holistic health benefits, so it stands to reason that they might help remove cellulite, too.
Here's the ingredients list in detail: Green tea extract 375 mg, glucosamine sulphate 250 mg, maritime pine bark extract 40mg.
Do Inneov Anti-Cellulite Pills Work?
If you go by online customer reviews alone, the efficacy of this anti-cellulite supplement is hit or miss. A lot of the reviews are very polarized. Most consumers either loved it and it eliminated their cellulite completely, or the customers complained that it didn't work at all.
The majority of cellulite treatments take a topical approach - meaning that they try to alleviate cellulite problems by either massaging or applying creams or oils to the skin. And lots of women have seen good results with this topical approach. Therefore, anyone who is skeptical that a pill can eliminate cellulite might have a good reason to be wary of such products.
The Final Word on Inneov
Inneov is hard to come by. As of this review, Inneov products are only sold in Spain, Portugal, Italy, and Brazil. As hard as our experts looked, we couldn't find a definitive price for these supplements - all we know is that it got a lot of negative reviews for being "expensive".
Even if Inneov had the best customer reviews around, and actually lives up to its claims, it is still difficult to get outside of Europe and small parts of Latin America. On top of that, it could be a budget-buster. But if you're looking for an effective cellulite treatment that won't rob your piggybank, take a look at our product reviews section. You may be surprised by what you find - we know we were!